Welcome!

"Shipbuilding, Machinery & Marine Technology" is the world's largest maritime trade fair.
From September 6 – 9 of September more than 50,000 visitors will come to Hamburg, Germany to meet with global industry leaders.
LUHE-SILENCER joins the event. It is the ideal place to discuss with our experts what we could additionally do to support your business best.
We are well prepared for you to take a rest and enjoy a smooth drink and looking forward for your visit.
LUHE-SILENCER exhibits at Booth no. 325, located in Hall A3 easy to reach from West Entrance.
LUHE-STAHL Technical Noise Control is a specialist in customized noise control systems. By offering efficient noise control solutions incorporating the latest technology, we have been solving all types of noise-related problems effectively and reliably for the past years. Our silencers, and all other system solutions are tailored to meet your specific requirements.
With our departments Silencer, Engineering and Technology Transfer we made substantial contributions towards safer, ecologically friendly and economical operation in numerous plants around the world with modern noise control systems.
Our success is based on a relation of mutual trust with our customers.
LUHE-STAHL is well known for individual and economical results at technical noise control problems.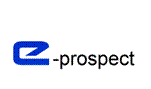 Please follow the link above to our latest e-prospect for further information regarding:
The challenge and target of suitable Reactive Exhaust Silencer for large marine diesel engines for integration into complex Exhaust Systems
For more detailed, individual information we are always at your disposal immediately on request.